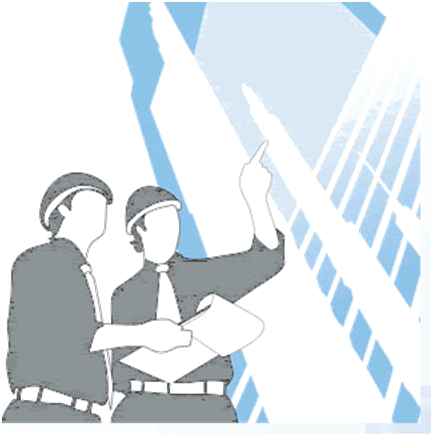 PROJECT MANAGEMENT CONSULTANCY
Soigné Engineering Consultants also provides Project Management & Engineering consulting customized to meet all your Project Management requirements. Working in partnership with you, SEC provides the requisite leadership and impetus for the projects thereby helping you achieve optimum business results in the given time frame and budget. We are a single widow solutions provider.
Our in-house design and engineering capabilities translate to 'Value Engineering' in presenting alternatives and the latest technologies in construction. The impressive track record of SEC successful projects across diverse portfolios speaks volumes about our practices.
Our few services include:
Planning and Scheduling of Construction Activities
Quality Inspection and Monitoring for Rail, Road and other Building Works
Construction Supervision
Proof Consultancy
INFRASTRUCTURE
Soigné Engineering Consultants has its own infrastructure to facilitate its clients with accuracy & timely services.
Typical Services:
DGPS

-3 Nos.

Total Station

-3 Nos.

GPS Devices

-2 Nos.

Auto Level

-2 Nos.

Rodometer

-2 Nos.
Project Types:
Sole Professional

- 1 license

Quantity Estimation

- 1 license

Other allied software
MATERIAL TESTING EQUIPMENTS
Compression Testing Machine
Vibrating Table
Sieve Set
Manual sieve shaker
Aggregate Impact tester
Los Angles abrasion test apparatus
Flakiness/Elongation apparatus
Crushing Value Apparatus
Impact value Apparatus
Pycnometer – 50ml and 1ltr.
Vicat apparatus
Le-Chatlier Apparatus
Marshal Stability Apparatus
Softening Point apparatus
Penetrometer
Ductility testing apparatus
Bitumen Extractor (Electrical & manual)
CBR Apparatus
Proctor density Apparatus
Core Cutter Apparatus
Atterberg's Limit Apparatus
Direct Shear Apparatus
Consolidometer appratus
Sand Replacement apparatus
Soil Permeability
Unconfined Compressive strength test apparatus
Triaxial shear test apparatus
Concrete Mixer
Cement vibrating machine
Cement and Concrete Cube Moulds
Hot Air Oven
Vacuum Desiccators
Weigh Balances of accuracy 0.001 gm, 0.01 gm, 0.1 gm & 1gm
Water Bath
Temperature controlled curing Tank
Other allied equipment